World's Football Confederations
At regular intervals, the ranking of the world football clubs is announced by the responsible authorities and made public. But which of these teams is more popular with football fans? To support your favorite team, invite your friends to vote for this team. Also, please comment on your favorite team and talk to other users about it. Please select the confederations that covering your favorite team, or search your favorite club name.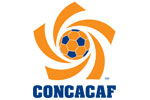 The Confederation of North, Central American and Caribbean Association Football (CONCACAF)
Covering 41 countries.

Football-clubs.com is a website for professional football clubs fans to discuss and support their favorite team. Clubs, including teams that play in the top-level league of their country. You can easily submit a comment about your favorite clubs, but it is forbidden to insult the rival team. You can also vote for your team to improve it's level in website ranking.